Girl Scout Week is a time when we shout our Girl Scout pride from the rooftops! This year it commences with Girl Scouts' 111th anniversary on March 12, and we are welcoming our amazing communities to celebrate with us! Join in the Girl Scout Week fun by celebrating a different theme each day.
Girl Scouts Celebrate Faith during Girl Scout Week
Girl Scouts Celebrate Faith festivities are a great way for Girl Scouts to be recognized at their houses of worship. They're also the perfect time to thank your volunteers and faith partners for their support. Celebration dates for 2023:
Girl Scout Sunday—Sunday, March 12, 2023
Girl Scout Jummah—Friday, March 17, 2023
Girl Scout Sabbath/Shabbat—Friday, March 17 – Saturday, March 18, 2023
There are lots of ways to celebrate with your faith partners. Celebrate with worship services, pre- and post-service events, or service projects. Get started with resources to help you plan, including virtual options.
My Promise, My Faith Pins

The My Promise, My Faith Pin is earned by girls who want to find out what their faith and Girl Scouting have in common, using the Girl Scout Law as a guide. There is a different pin for each year a Girl Scout earns the recognition. Girls can earn this pin once a year at each grade level.

Volunteer Highlight - Linda White-Hulan
Meet Linda! Though, many throughout GSHCC probably have! Currently part of SU 132, Antelope Highlands, Linda is a Lifetime Member, and has been a devoted volunteer to Girl Scouts for over 30 years in the North Highlands area. She is leading her third troop, this time for her youngest granddaughter, and even when she hasn't had a troop to lead, she has served on more than one Service Unit Team…as treasurer, cookie manager, mentor, and now Membership Lead. And somehow she found the time to also volunteer as a Cookie Cupboard Manager! Linda recently has taken on a new role for her service unit area as one of our New Leader Mentors…and it's no wonder why. With the absolute wealth of knowledge she has acquired, she has so much experience to share. Hers is a family of Girl Scouts…from her mother, who was a girl guide, her daughters and granddaughters to her husband, Brad. Linda was also a teacher for over 30 years. She is truly an inspiration and a leader to all!
Looking to start your own Babysitting business?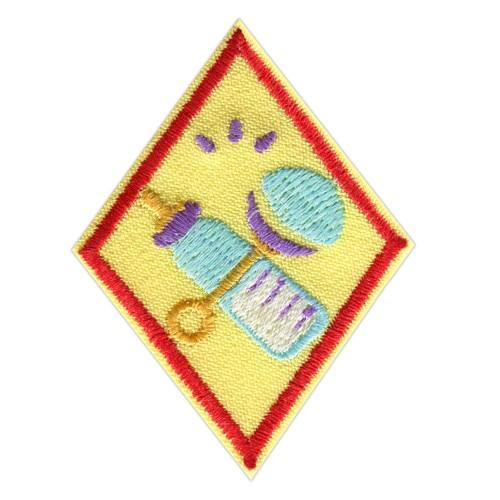 Get certified with our Babysitter Trainings! This in-person instruction class is designed for Cadettes, and covers the basics of starting and running your own babysitting business, safety practices for caring for different age levels, safety when answering the phone or door, and basic first aid skills for infants and children. Badge is included.

Event Location: 3/19 Modesto, 3/25 Folsom, 4/01 Sacramento, 4/08 Galt, 4/30 Folsom, 5/06 Woodland, 5/20 Lincoln, 5/21 Roseville, 6/03 Sacramento, and 6/24 Modesto.
Summer Adventure Awaits with ETC Whitewater Rafting Events
Juniors (10 years+), Cadettes, Seniors, Ambassadors and Adults: Enjoy two exciting days on the river and one to two peaceful evenings at Environmental Traveling Companions serene River Camp in Coloma, CA. Learn whitewater rafting commands, maneuvers, and how to "read" moving water.

Troop Camp: June 23-25
Family Camp: July 14-16
Gear up to celebrate Girl Scouts!
St Patrick's Day Sale-17% Off Purchase $75+
March 15-21
(Excludes Uniforms, Earned Award, Customization and Gift Certificates)
Girl Scouts Heart of Central California is hosting our inaugural fundraising event, Gather and Give for Girl Scouts, at the Old Sugar Mill on October 20, 2023. We will be celebrating the essence of what it means to be a Girl Scout. Stay tuned for more details.
Join Us
At GSHCC, we work hard to make a difference in the lives of girls, and we have fun doing it. We have several openings in our Sacramento and Modesto offices.